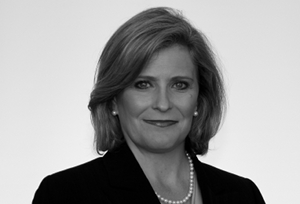 The path to obtaining a doctoral degree is often compared to training for a marathon; both require years of determination and discipline.
For Susan Burrow, who was among more than 80 UM graduate students honored May 10 during Ole Miss' doctoral hooding ceremony, this pursuit has helped achieve a long-held career goal: the presidency of a public institution of higher learning.
"When I started this process, I was a faculty member and division chair at Bevill State (Community College)," recalled Burrow, who accepted the acting presidency of Central Alabama Community College on Feb. 26. "A cohort of mine and I researched doctoral programs within driving distance. We were attracted to the academic excellence record at Ole Miss. I decided to keep working and commute to Oxford each week; it has been quite a process."
A nurse practitioner turned educator and administrator, Burrow previously served as dean of academic transfer programs at Bevill State Community College in Hamilton, Ala. During her 26-year tenure at Bevill, she also served as associate dean and as a nursing instructor.
"Susan Burrow is an excellent example of an educational leader who goes the extra mile to succeed and, more importantly, help students succeed," said David Rock, dean of the UM School of Education, Mississippi's largest producer of teachers and educational leaders. "Many doctoral students can learn from her example. We're excited to say she's a product of our program."
Before entering higher education, Burrow worked as a family nurse practitioner serving rural communities in northwest Alabama. Her other academic credentials include a bachelor's degree in nursing from the University of North Alabama as well as a master's and post-master's certificate in nursing from the University of Alabama at Birmingham.
"My original training was in nursing, but a lot of my professional focus has been on student achievement and success in the community college setting," she said. "Service in education has really been a passion of mine for a long time. This doctoral program has provided me with the theoretical and practical skills to succeed in this area."
Burrow expects to officially complete all requirements for a doctorate in higher education in August and is in the final stages of her dissertation. Her research topic examines achievement in remedial mathematics students in a community college setting.
K.B. Melear, associate professor of higher education, is chairing her doctoral committee.
"It is not often that you encounter a student who is so dedicated to the pursuit of knowledge while balancing so many things," Melear said. "Susan has worked tirelessly to demonstrate that she has not only the intellectual acuity, but the drive and desire to pursue a Ph.D. while balancing an incredibly demanding administrative role."
Looking back on nearly a decade of study at UM, Burrow recalls many long nights on the road between UM and Bevill. She said being both a dean and a doctoral student required utilizing almost every moment of her time resourcefully. Sometimes more than twice a week, she worked eight hours, drove nearly two hours to Oxford, attended class, visited the library and arrived back in Hamilton late in the evening. She'd be back at her desk at Bevill by 8 a.m.
"I found ways to use every minute possible," she explained. "I would listen to research in the car or I would have my secretary call me from the office and read articles to me while I was on the road because my days were so packed. During my 700-level statistics course, Khan Academy was a great resource, too."
In 2003, Burrow had completed all but her dissertation at UM. With the increasing demands of her new deanship at Bevill, she took a sabbatical from her studies to focus on her new post. However, in 2011, she returned to UM with new determination, knowing a terminal degree would help her someday obtain a college presidency.
"Susan has been an exceptional doctoral student and it's clear she really understands the foundations and issues facing the community college system," said Amy Wells Dolan, UM associate dean of education, associate professor of higher education and a member of Burrow's doctoral committee. "I remember when she came back to the program and met with our faculty. When she left the room, I turned to the other faculty and said, 'Now that woman is going to be a college president one day.'"
Central Alabama Community College has two campuses and more than 2,500 students. Burrow said one goal of her administration will be to help the college increase dual enrollment opportunities offered to high school students in rural communities in central Alabama. She will serve as acting president for the immediate future.
"Completing my doctoral studies has been a significant challenge," Burrow said. "Life doesn't always send us down the most direct path, but through determination and discipline I achieved my ultimate goal. I was always delighted at how supportive the Ole Miss faculty were. Having that kind of support made the difference."